I kind of thought of this last night, I know most of you didn't know by this point, but I had actually ran a league called the NEXTEL ARCA series, although I didn't publicly run league. I gave good insight on what it was here:
VerizonGuy12 wrote:

It orignally started in 2008 when I decidied to parody the 2007 NASCAR Season, Tony Stewart ended up winning the championship,(or Matt Kenseth).So I decided to expand running the Busch series,ran 26 races til my computer crashed.So I started with the failed name of the NEXTEL ARCA Series.It was a total fail, but it was a good first season as a league owner. Then I "officially expanded" in 2010 to the NEXTEL Lites,NEXTEL Trucks,and NEXTEL Aero.Baliey Brown-Peteyon won the Aero Series Championship in the #002 Car.Keenain Forester won in the #6 Dodge Truck.Anla Krosic won the NEXTEL Lites Championship in the #2 car, and Bryan Kittleson won in the #22 Pepsi Dodge in the NEXTEL ARCA Series.
Some drivers, and tracks that I ran from that series carried over into NOVAR (also including some changes) and was set as the basis for the Cup, Gatoarde (formerly NEXTEL Lites), and the Gamestop (NEXTEL Truck Series). I also planned to bring up the Aero series, but I scrapped that, just focusing on the top three series.
I have decided that I will paint the carset, and it will use the default cup mod, I don't know when I'll finish, or if I'll finish it. I also have cars that I found at one of my old websites, and also the series logo. and I'll post below the list:
The carset was inspired by my first season roster (although I am missing a few, in which I couldn't remember, It was on my dad's old computer, which I still have, but it has a hardware failure as seen in the video, It is unlikely that it will be recovered):
[UPDATE]
: I might have a chance, since I have taken out the hard drive.
 :
The list:
#2 Havoline Dodge - Cassidy Alldrige
#4 Penske Truck Rental Dodge - Evelyn Craig
#5 Krispy Kreme Chevy - Kaytlin Turner
#7 Sprint Wireless Toyota - Craig Davis
#8 Unsponsored Chevy - Andrew Carson
#9 Red Bull Toyota - Brandon Senrick
#00 Red Bull Toyota - Nakata Chiko
#01 DELL Chevy - Jaya Antoure
#02 Canon Ford - George Davids
#03 Fedex Toyota - Breanna Nicole
#07 Apple Ford - Conal Zukei
#09 Red Bull Toyota - Jke Jaze Jr.
#10 Gamestop Ford - Brian Winecheck
#11 Ford Mustang Ford - Evan Williams
#12 Lay's Dodge - Sarah Coleman
#13 LRD Chevy - Jarrod Landsoll
#14 Blockbuster Toyota - Luke Warren
#15 ACE Hardware Chevy - Chadler Blake
#16 National Guard/Nationwide Chevy - Thomas Lawyers
#18 Denny's Toyota - Michael Scott
#19 Red Bull Toyota - Arito Korpela
#20 Dickies Toyota - Mark Mongillo
#22 Pepsi Dodge - Bryan Kittleson
#24 Harley Davison Chevy - David Peteyon
#25 Carquest Chevy - Scott Howard/Will Cason
#28 3M Chevy - Mack Hamlin
#31 Adobe Ford - Chase Snyder
#32 Unsponsored Ford - Jasmine Sumpton
#33 CNN Ford - Henry Durbin
#35 Intel Ford - Tony Wyder
#39 Unsponsored Toyota - Yoshioka Fumiki
#48 Walmart Chevy - MJ Hallaway
#50 All-State Toyota - Blake Baggatania
#52 Unsponsored Toyota - Carson Plrank
#55 Nikon Dodge - Eddie Johns
#56 Nikon Dodge - Johnathon Craysi
#57 Nikon Dodge - Kyra Youthan
#63 Unsponsored Dodge - Connor Stanton
#64 HP Ford - Moko Mancil
#66 Ebay Ford - Jason Duke
#72 Kleenex Toyota - Logan Chin
#75 Gamestop Ford - Carson Brooks'
#76 Unsponsored Toyota - Shinchiro Hanto
#77 Fedex Dodge - Alexis Alldrige
#78 DLP Chevy - Ray Landonssel
#82 Target Toyota - Maekawa Iako
#83 Target Toyota - Gabriella Maselli
#84 Target Toyota - Fujita Satsuki
#87 Unsposored Ford - Jayda Brotch
#90 Tropicana Chevy - Alessio Rossi
#91 Hersheys Ford - Thomas Duke
#92 Chevy - Luke Warren
#94 Dollar General Toyota - Matsuno Tadataka
#96 Apple Ford - Rondal Portland
#97 Unsponsored Toyota - Makota Miko
#98 Lumber Liquadators Ford - Shane Clarke III
#99 Hoosier Tires Ford - Daniel Salemlon
---
Old Stuff
Keep in mind, All of the cars shown, were made in late 2008-early 2009, (The carset also contains cars that have EFR manufacturers' (such as SAAR, Inglesby, etc), and ARLA contigs on some of them.)
The series logo: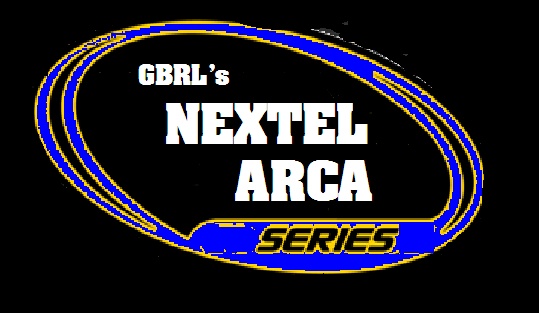 The cars: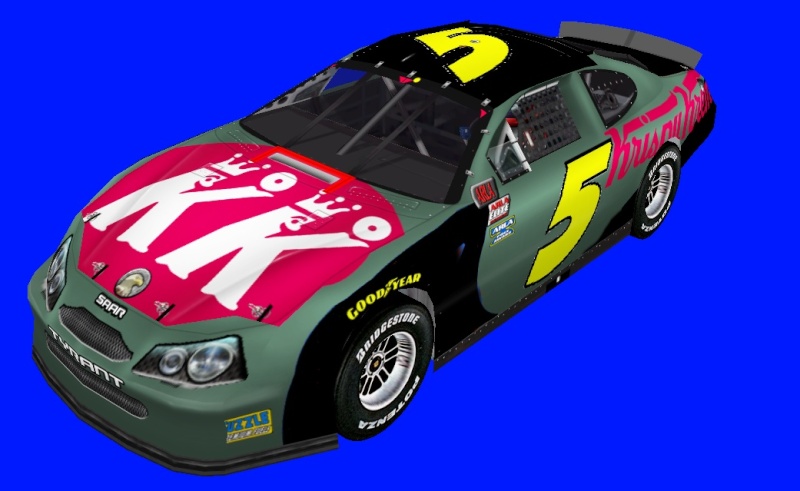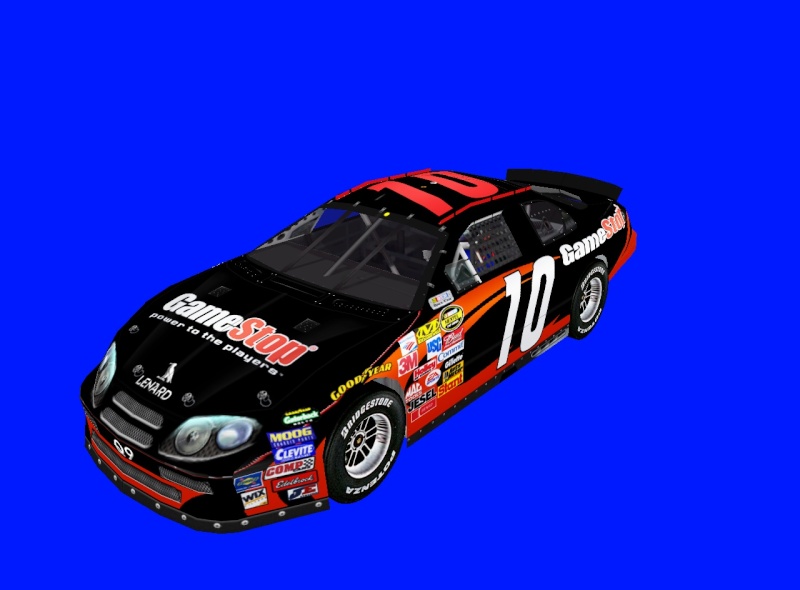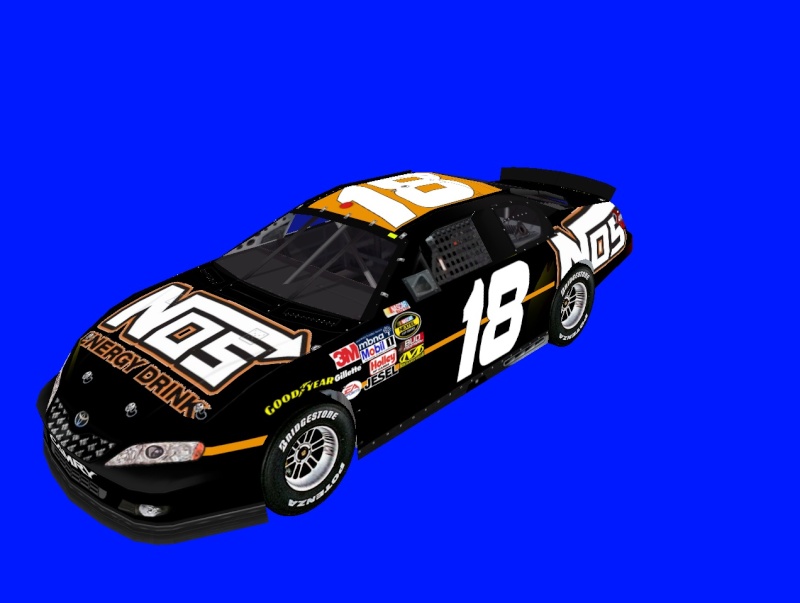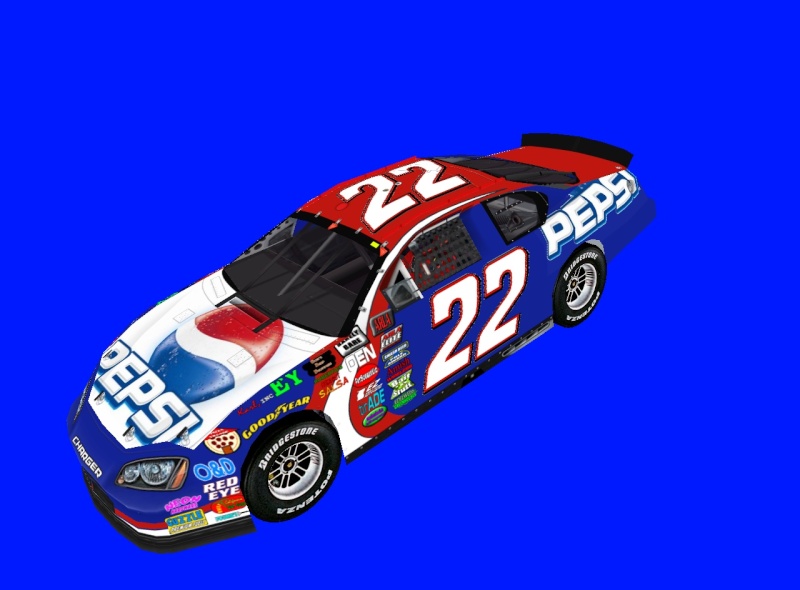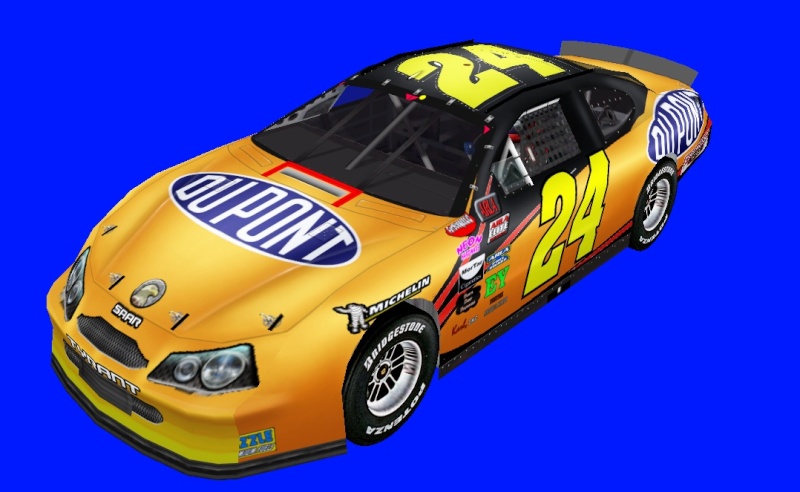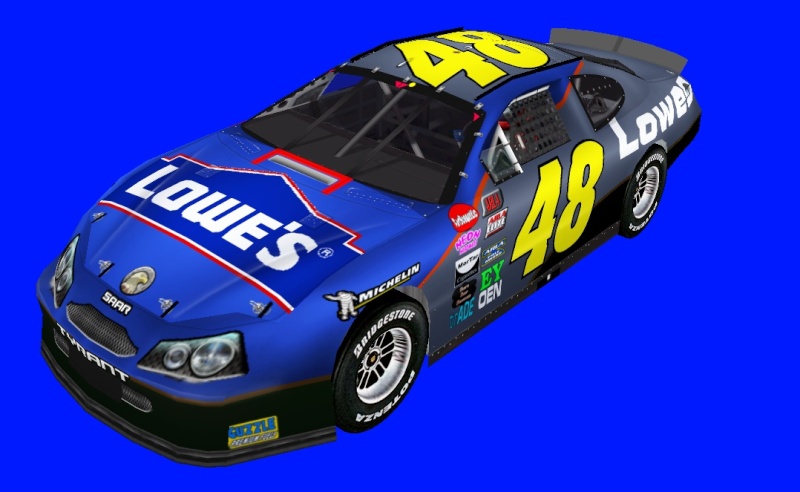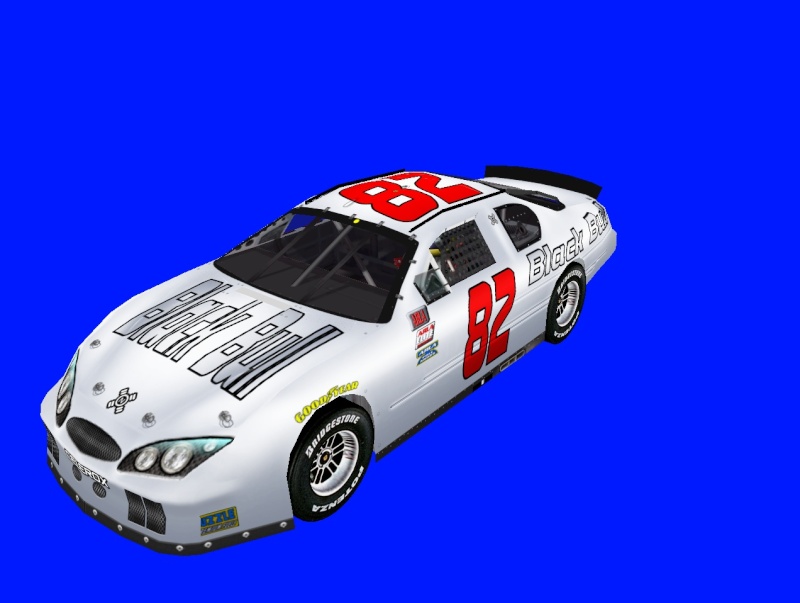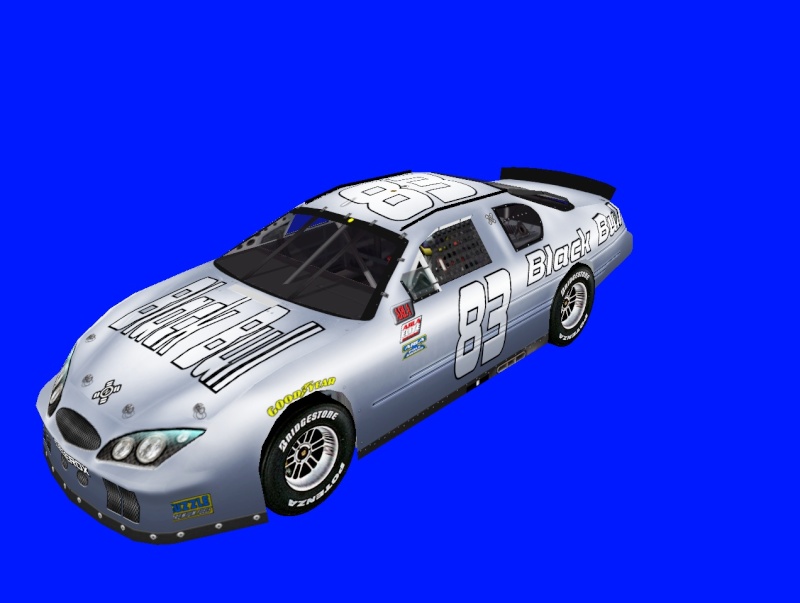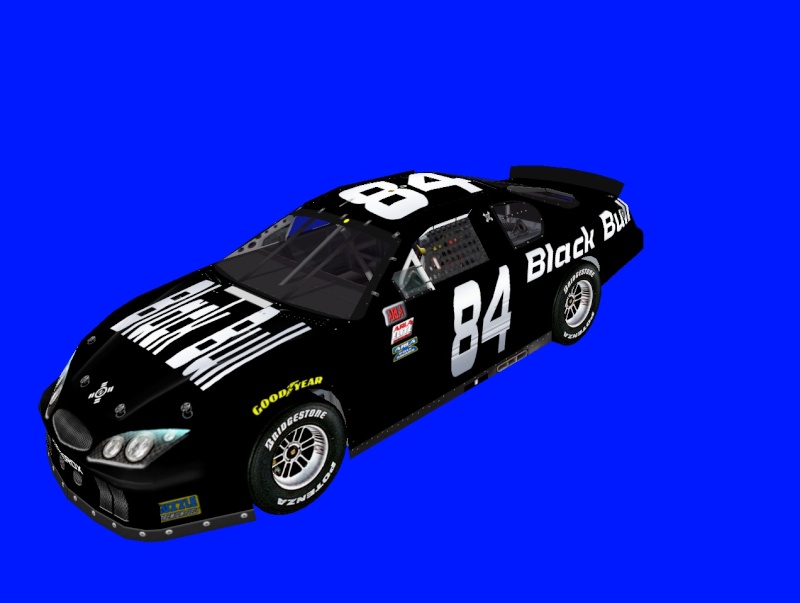 Several cars, including the base design for Bulls Racing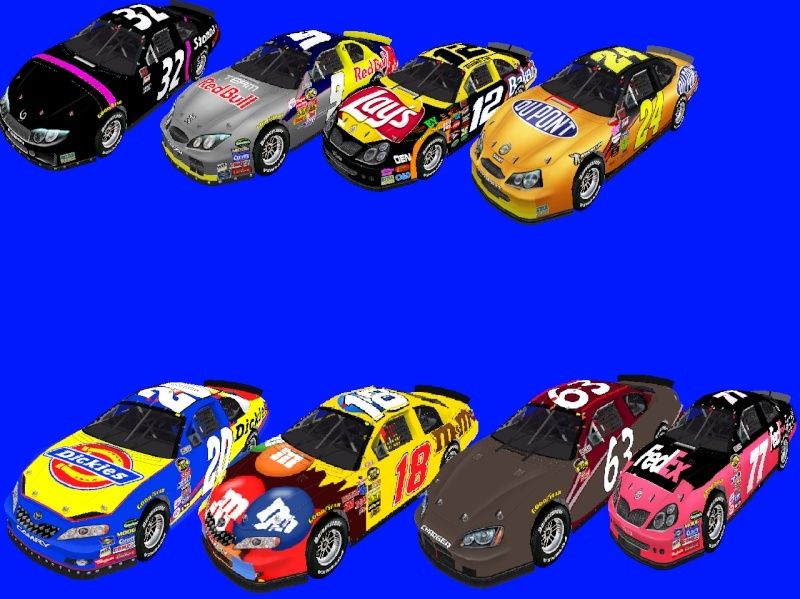 The Logo, along with the 35 and 03 cars